Quick View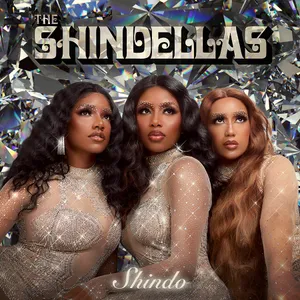 The Shindellas—the emerging Nashville trio blending soul, R&B and pop into what they call New American Soul—are set to release their anticipated new album, Shindo, on October 20 via Weirdo Workshop/Thirty Tigers.  Produced by Louis York—the Grammy Award-winning duo of Claude Kelly and Chuck Harmony (Rihanna, Miley Cyrus, Jazmine Sullivan)—Shindo is a modern take on the beloved girl group genre that taps into R&B and soul, bringing forth their New American Soul sound.
 
The album features nine new tracks including their irresistible single, "Last Night Was Good For My Soul," which was released earlier this spring and is currently top 20 on Billboard's Adult R&B Airplay chart. Of the song, Music Row praises, "This Nashville female trio harkens back to the glory days of the 'girl group' era. Over an addictive funk/disco groove, they harmonize and emote marvelously on this sunny thumper," while, You Know I Got Soul declares, "'Last Night Was Good For My Soul' is that feel good music we've been craving. It has an undeniable groove that will have you nodding your head from the first listen," and Rated R&B proclaims, "In true Shindella fashion, the three vocalists soar over the disco-inspired production with their silky smooth harmonies."
Known for their energetic live shows, The Shindellas recently performed a tribute to Evelyn "Champagne" King at the 8th Annual Black Music Honors. The group is set to perform selected dates across North America, including at the Crown Me Royal Film Fest in Memphis, TN on August 6th. Visit
theshindellas.com/tour
for the complete itinerary and to purchase tickets.
 
The Shindellas—Tamara Chauniece, Stacy Johnson and Kasi Jones—made history as the first R&B band to perform at the CMT Awards in 2021. In addition to widespread critical acclaim, the trio has tributed Missy Elliott at the Café Mocha Radio Show 2022 Salute THEM Awards 'My HBCU Joy' Presented by Toyota Motor North America and AARP, performed at the 2022 Rockefeller Center Christmas Tree Lighting, Disney's Dreamers Academy, ESSENCE Festival of Culture, TEDxNashville Women and the 2021 CMA Country Christmas.

Already receiving widespread critical attention, the Nashville Scene asserts, "The trio is a true vocal powerhouse, and they eschew the idea of a lead singer in favor of trading verses and singing in glorious three-part harmony," while NPR Music praises, "Girl group vocal pop has evolved across many generations, without always getting its due as a legitimate musical tradition…As a sophisticated girl group rising out of the Nashville music-making community, the Shindellas are positioned to defy all these perceptions and more."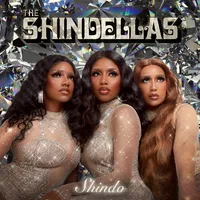 Quick View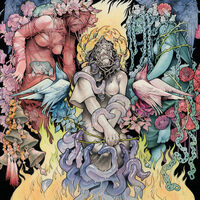 The indie exclusive of STONE LP is a ruby red LP housed in a heavyweight printed inner sleeve inside of a spot UV gatefold jacket with black flood and a four-panel lyric booklet. All artwork by John Dyer Baizley. Produced by Baroness, mixed by Joe Barresi, mastered by Bob Ludwig at Gateway Mastering. Only available at independent record stores.

Grammy-award nominated heavy rock outfit Baroness mark their much-anticipated return with new album, STONE. Their sixth record overall and third released via Abraxan Hymns, STONE finds the Philadelphia-based quartet of John Baizley (guitars/vocals/illustration), Gina Gleason (guitars), Nick Jost (bass), and Sebastian Thomson (drums) streamlining the momentous multi-genre vocabulary of its critically-acclaimed predecessor Gold & Grey (2019). This is still very much Baroness—just refocused for efficiency and rethought as a consequence of stability. STONE's most prominent tracks, "Last Word," "Beneath the Rose," "Shine," and "Anodyne," reflect thoughtfully, groove deeply, and refract tumult effortlessly. They, of course, rock.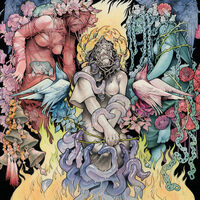 Quick View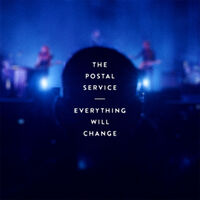 Everything Will Change is the new live album by indie-pop legends The Postal Service. The album documents The Postal Service's performance at the Greek Theater in Berkeley, CA during their 2013 reunion tour. (The same show was featured in the 2014 feature-length documentary concert film of the same title.) This is the first time the show has been released on CD and vinyl, and the album features "Never Enough Time," which did not appear in the original video release. A collaboration between Benjamin Gibbard (of Death Cab for Cutie) and Jimmy Tamborello (from Dntel), with Rilo Kiley's Jenny Lewis, The Postal Service released Give Up, their one and only album, in 2003. That record went on to sell over a million copies and most of the band's fans never had the chance to see them perform live. In celebration of the 10-year anniversary of Give Up, the band reunited to tour the world. Everything Will Change captures one of the nights when everything did change.
Quick View
There are times when an artist transcends the form. When the spirit of music goes beyond embodying sound. 1987 saw the release of Linda Ronstadt's groundbreaking love letter to her family soul and lifeblood - Canciones de mi Padre.

Selling over 10 million copies and celebrated by music lovers across the globe, and here at home by both Grammy's and the Library of Congress, Linda Ronstadt brought the most beautiful and timeless Spanish melodies back into homes in a loving reunion as well as coloring new rooms where these songs, bright as the day, suddenly rang out.

New connections celebrating beauty, language, and roots. Even today - especially today - the sound of Canciones de mi Padre links the then to the now and onward.
Quick View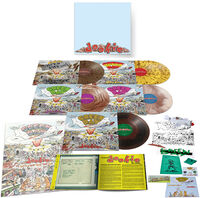 Green Day's third studio album Dookie was released in February 1994, and has since sold over 15 million copies worldwide, including 10 million in the US (RIAA Diamond certified). The album is an iconic punk-rock-pop masterpiece and one of the most influential and defining albums of the 1990's. It spawned five hit singles that are still hugely popular songs: "Longview", "Basket Case", "Welcome to Paradise", "When I Come Around", and "She".

Limited Edition Super Deluxe Box Sets (vinyl and CD) will be released on September 29, 2023, to celebrate the 30th Anniversary of this landmark album.

In addition to the original album, the super deluxe box sets will include a wealth of rare and unreleased material. The legendary Woodstock '94 performance is included – previously released as a very limited Record Store Day vinyl release. The 6 LPs (or 4 CDs) also feature 17 unreleased demos, 6 studio outtakes (3 unreleased), and a 17-track unreleased club show from Barcelona in 1994.

The deluxe vinyl box features the six LPs pressed on 6 different varieties of brown vinyl, plus a 36-page 12" x 12" book. The box also includes many fun memorabilia items inspired by the "Dookie" artwork: Doggie Poop Bags, Air-Freshener, Poster, Color-in litho, Button Set, Magnet Sheet, Postcard, Bumper Sticker and Paper Plane.

The CD box includes 4 CDs (the same audio content as the vinyl box), 48-page book, Button Set, Air-Freshener, Magnet and two stickers.
Quick View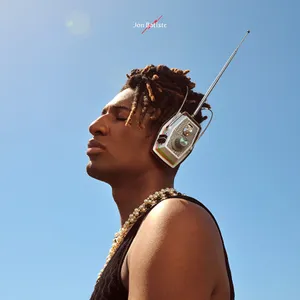 "World Music Radio is the new musical transmission from GRAMMY® and Oscar® winner Jon Batiste, following his acclaimed hit record WE ARE.

This concept album stars Batiste as interstellar traveling griot/DJ Billy Bob Bo Bob who examines popular music from around the globe on a radio broadcast to the rest of the universe - begging the question, isn't all music, world music?

World Music Radio sees Batiste reach new artistic heights with collaborators Jon Bellion, J.I.D, Camilo, NewJeans and others."
Quick View
Atlantic Records is proud to announce Barbie The Album, the groundbreaking and star-studded musical companion to the highly anticipated summer event film Barbie, starring Margot Robbie and Ryan Gosling as Barbie and Ken and distributed by Warner Bros. Pictures. The album will feature new tracks from an unprecedented lineup of artists including Nicki Minaj and Ice Spice, Dua Lipa, Lizzo,KAROL G, Charli XCX, PinkPantheress, Ava Max, Dominic Fike, Khalid, The Kid LAROI, Tame Impala,HAIM, GAYLE and FIFTY FIFTY feat. Kali. Barbie star Ryan Gosling also joins the robust roster of soundtrack artists with his iconic original song performed as his character, Ken. Barbie The Albumarrives in stores and at all online retailers on Friday, July 21st in conjunction with the theatrical release of the feature film.


Quick View
Jason Isbell's songs are filled with ghosts. They're haunted by spirits both welcome and unwelcome, by the personal and historical legacies that make us who we are. Nowhere Is this more evident than on his 2013 breakthrough album Southeastern. Isbell offers confessions. reflections. and promises that contront and make communion with those who have come before and remain wIth us still. Its twelve tracks represent an extended meditation on the concept articulated by another celebrated southern storyteller, author William Faulkner: "The past is never dead. It isn't even past."
Quick View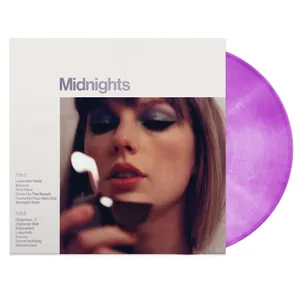 Taylor Swift's 10th studio album Midnights was released on October 21, 2022. It's a collection of music written in the middle of the night, a journey through terrors and sweet dreams. The floors we pace and the demons we face - the stories of 13 sleepless nights scattered throughout Taylor's life.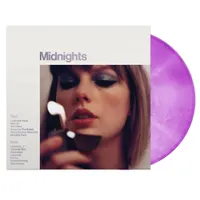 Quick View
Undisputed icons of rock and roll The Hives are back, channelling the electrifying energy of the group's greatest hits with their first new album in over 10 years. Their colossal new album, The Death Of Randy Fitzsimmons, reignites the band's lore in arresting fashion, exploring the disappearance of the band's mysterious sixth member Randy Fitzsimmons even leading them to dig up his grave. What they found inside the casket is what you can now hear on record.
Quick View
Charley Crockett's latest full-length studio album 'The Man From Waco' saw the TX-based singer/songwriter reach new heights in both his artistic expression as well as his public recognition. On Nov 14th, 2022, Charley headed to Nashville, TN for his debut (and sold out) concert at the historic Nashville venue the Ryman Auditorium. These recordings capture the live energy and raw talent of one of modern music's best live performers.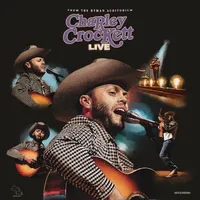 Quick View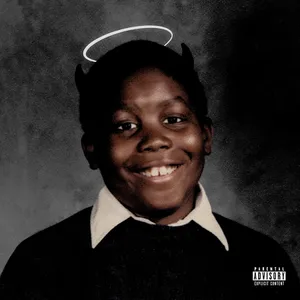 Killer Mike's MICHAEL marks the celebrated MC's first solo project since 2012's R.A.P. Music. MICHAEL introduces the world to the totality of Michael Render, a lifelong rap fiend whose consciousness is steeped in the sounds of community that raised him – multiple eras of southern rap flows, Sunday church service and barbershop discourse. A 14-track album produced by No ID featuring the likes of Future, Young Thug, Ty Dolla $ign, Curren$y, André 3000, 6LACK, EL-P, Blxst, Eryn Allen Kane and more! 2 LP set includes a 24" x 12" pull-out insert.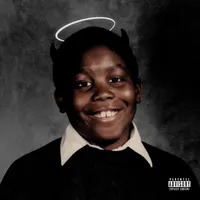 Quick View
Royal Blood ignite an epic summer ahead as they announce the September 1st release of their fourth album 'Back To The Water Below'.
From the very beginning, Royal Blood's story has been one of two life-long friends whose shared passion and dedication for writing and performing has led them on a remarkable adventure together – a story that has yet to be repeated, and is a feat as rare as it is remarkable. Long before Royal Blood were even formed, they spent years together in various bands playing to half empty bars around Brighton - and only then did they suddenly become a decade-in-the-making overnight success story. One day they were plotting how to recoup the meagre £300 they had spent on their first recording, but within a year they were at the top of UK album charts, storming Glastonbury and winning the BRIT Award for Best British Group.
Wilco
Cousin
Legacy
Buy Now

---

Cousin sees Wilco back in their more familiar progressive and experimental rock territory. Tweedy's singular songwriting is in full evidence, with lyrics weaving across a variety of topics – from the iconoclastic to the introspective. Adding a new element to the recording process was the attachment of Welsh singer/songwriter Cate Le Bon as producer.

Various/Nanci Griffith
More Than A Whisper: Celebrating...
Rounder
Buy Now

---

An all-star tribute to the legacy of the GRAMMY award-winning singer, guitarist, and songwriter. Featuring Brandy Clark, Shawn Colvin, Iris Dement, Steve Earle, Mary Gauthier, Emmylou Harris, John Prine, Todd Snider, Billy Strings and Molly Tuttle, and The War And Treaty covering some of Griffith's most notable releases.

L'Rain
I Killed Your Dog
Mexican Summer
Buy Now

---

L'Rain takes the universal pop theme of love and inspects it through the form of a conversation – bold, bratty and even a touch diabolical – with her younger self. I Killed Your Dog considers what it means to hurt the people you love the most, and untangles her relationship with femininity and the formal musical conventions that others have placed on her.

Haim
Days Are Gone: 10th Anniversary
Legacy
Buy Now

---

Featuring the six singles, 'Forever', 'Don't Save Me', 'Falling', 'The Wire', 'If I Could Change Your Mind' & 'My Song 5', Days Are Gone hasn't been reissued since its release in 2013. Housed in an entirely new package, the album features a track list compiled by the band of their favorite demos and remixes on transparent green vinyl.

Susan Tedeschi
Just Won't Burn
Fantasy
Buy Now

---

The GRAMMY award-winning singer/songwriter has established her as one of the significant roots rock musicians of her generation. Hailing from Boston, Tedeschi made her mark on the national stage during the late 1990s with her debut album, Just Won't Burn. In 2023 we celebrate the 25th anniversary of the album that started it all.

Jorja Smith
Falling or Flying
Famm Limited
Buy Now

---

An undeniable modern classic, effortlessly condensing any number of disparate styles and genres into music which thrillingly broaches any gap between Jazz, Soul, R&B and Funky House. A bold, brave and courageous leap forward, Falling or Flying speaks to the musical and emotional era where Jorja is now, and how she got here.

Ice Nine Kills
The Silver Scream
Fearless
Buy Now

---

Devilishly fun, appropriately campy, and indulgently satisfying for fans of both heavy music and scary movies, The Silver Scream expertly combines Ice Nine Kills' passionate execution with a dark sense of humor and love of pop culture on their strongest, most melodic, and enjoyable effort to date.

Teddy Swims
I've Tried Everything But Therapy (Part 1)
Warner Records
Buy Now

---

Reigning from Atlanta, GA, vocal powerhouse Teddy Swims masterfully blends genres from pop, soul, hip-hop, to R&B. With his soul-stirring voice and heartfelt lyrics, I've Tried Everything… delivers an intimate and cathartic experience, delving into themes of love, loss, and the complexities of life.

Orions Belte
Women
Jansen Records
Buy Now

---

Orions Belte has been a steady supplier of groovy, catchy and dreamy instrumental pop since their 2018 debut album Mint. From their third studio album , Women, we are served noisy guitar riffs on "Silhouettes", cinematic string arrangements on "I Will Always Miss You", irresistible and catchy summer vibes throughout.

A Day To Remember
For Those Who Have Heart
Craft
Buy Now

---

Initially released in 2007, For Those Who Have Heart, A Day To Remember's first album on Victory Records, saw the band start their rise to the very top of the Warped Tour Metalcore scene. This 10th anniversary release of the record sees the album newly remixed by Adam D, and remastered.

Fieh
III
Jansen Records
Buy Now

---

Fieh returns with their third studio album, III, once more leaving an impression by representing the front line of the Norwegian "future soul" scene. Behind groovy compositions catchy beats, writer, Fieh uncovers concerns and deeper questions with their raw and versatile voice - delicate and tender in one moment and domineering in the next.

Vagabon
Sorry I Haven't Called
Nonesuch
Buy Now

---

Across 12 vibrant, transformational and uncompromising tracks she wrote and produced, Lætia Tamko channels dance music and effervescent pop through her own confident sensibilities. These conservational songs are alive and unselfconscious, a document of an artist fully embracing her vision and reclaiming her joy.

Ram Dass
The Unimaginable
Spirit Voyage Records
Buy Now

---

Confronting the loss of his newborn son, Ram Dass walks through the stages of grief and loss in The Unimaginable as he seeks to find solace, peace, and happiness amidst heavy turmoil. Humanity itself is held in this music as the tragedy of mortality is mourned with exquisite and cinematic soundscapes and simple three part vocal harmonies.

Genesis Owusu
Struggler
Ourness Pty Ltd
Buy Now

---

Struggler is a concept album about keeping up the fight and the search for meaning in a bonkers world. Musically, the strange collision of experimental post-punk, rap, and R&B that marked Owusu's earlier work remains in effect but it's a testament to his artistic conviction that he chose to make something even riskier and more complex. Even better, he pulled it off.

Jeremy Dutcher
Motewolonuwok
Secret City Records
Buy Now

---

More intimate and expansive than anything Dutcher has created before, Motewolonuwok hedges the line between storytelling and composition as both a transcendental protest record and an exploration of self. This is experimental pop as corrective medicine: a defiant, healing, and queer experience that fills any listener with power and wisdom.

Colin Hay
Now And The Evermore (More) Deluxe
Compass
Buy Now

---

The deluxe edition of Hay's (Men At Work) acclaimed 2022 album, titled Now And The Evermore (More) includes seven unreleased and never beforeheard tracks from the original recording sessions and celebrates life, love, and finding silver linings and reasons to smile through the challenges of recent times.

Brian Setzer
The Devil Always Collects
Surfdog
Buy Now

---

The iconic guitarist, songwriter and vocalist returns with his 10th studio album – a red-hot album from start to finish, featuring 11 all-original songs that are full of dynamism and bravado. The album is classic rockabilly at its absolute finest and showcases Setzer at the top of his career.

The Orb and David Gilmour
Metallic Spheres In Colour
Legacy
Buy Now

---

2010's Metalic Spheres' (Blade Runner soundtrack meets wish Pink Floyd's Wish You Were Here) album gets a fresh coat of sonic paint on this reimagining of the album. Producer Youth's proposition is to remix it as an "Orb classic", promising an experience that's like discovering a brand new album.

Hunny
Hunny's New Planet Heaven
Epitaph Records
Buy Now

---

From the meditative track "my own age" and breakbeat-backed, late '90s-leaning "all my luck" to the lo-fi punk standout "ring in your ear" (featuring Motion City Soundtrack's Justin Courtney Pierre) and made-for-dashboard-drumming "89cc" (complete with a searing sax solo) the album is a testament to Hunny's musical fluency and dedication to their craft.

Yussef Dayes
Black Classical Music
Nonesuch
Buy Now

---

The first official solo release of the acclaimed UK drummer, Yussef Dayes. Across 19 tracks, Black Classical Music melds the spirit of everything from 70s funk, reggae and Senegalese percussion while simultaneously nodding to furious dancefloor pacings of the soundsystem continuum.

Oliver Tree
Alone In A Crowd
Atlantic
Buy Now

---

Alone In A Crowd brings back Tree's Dadaist, "meta-humor" while continuing to explore and dissect the absurdity of modern culture, obsession with fame and social media. He asks us to reflect both the light and the darkness of human nature within popular culture, while holding a mirror and embracing the absurdity of it all.

Pretenders
Relentless
Parlophone
Buy Now

---

Arriving with the impulsiveness and attitude that at once defines the band's eternal spirit, Relentless is a clearly defined snapshot of where The Pretenders are in 2023. Features a long hoped-for collaboration with the esteemed composer Jonny Greenwood (Radiohead, The Smile), who provides the string arrangement for the album's beautiful closing track.

| | |
| --- | --- |
| LISTEN HERE | LISTEN HERE |

The Coalition of Independent Music Stores (CIMS) is a national level organization comprised of the best independent record stores in America. CIMS was founded in 1995 with the goal of uniting like minded independent store owners, giving them a more powerful voice in the music industry. The stores that make up CIMS are all very different, but we share the same desires – to be the heart of our communities, to super-serve our customers, to support and develop artists, and to share our love of music.

For more information about CIMS and the stores in our organization, please visit cimsmusic.com or find us through social media with the #cimsmusic hashtag. And please remember to always shop local by supporting your neighborhood record store.



Read More
---
---
Free Stuff
---